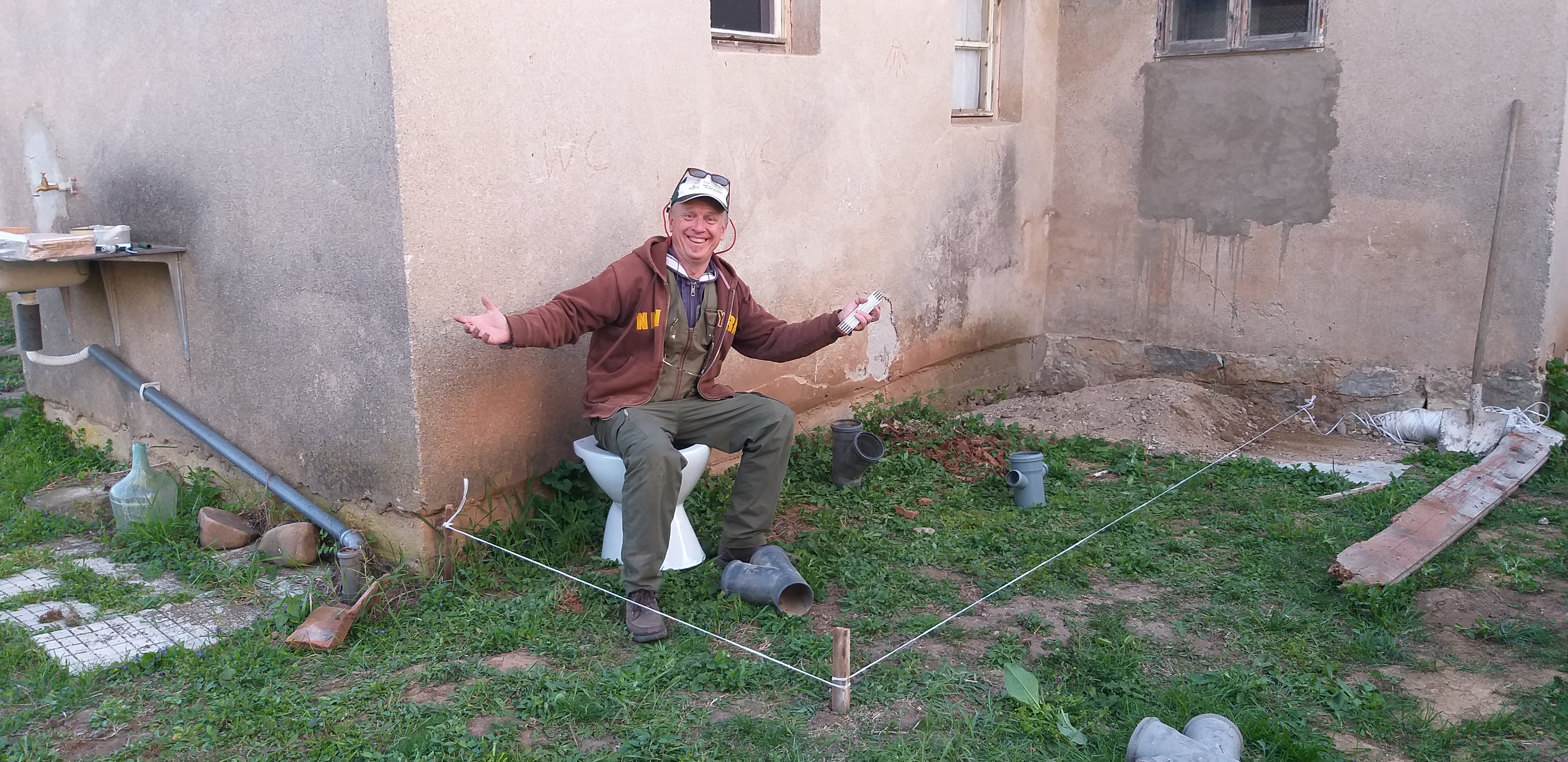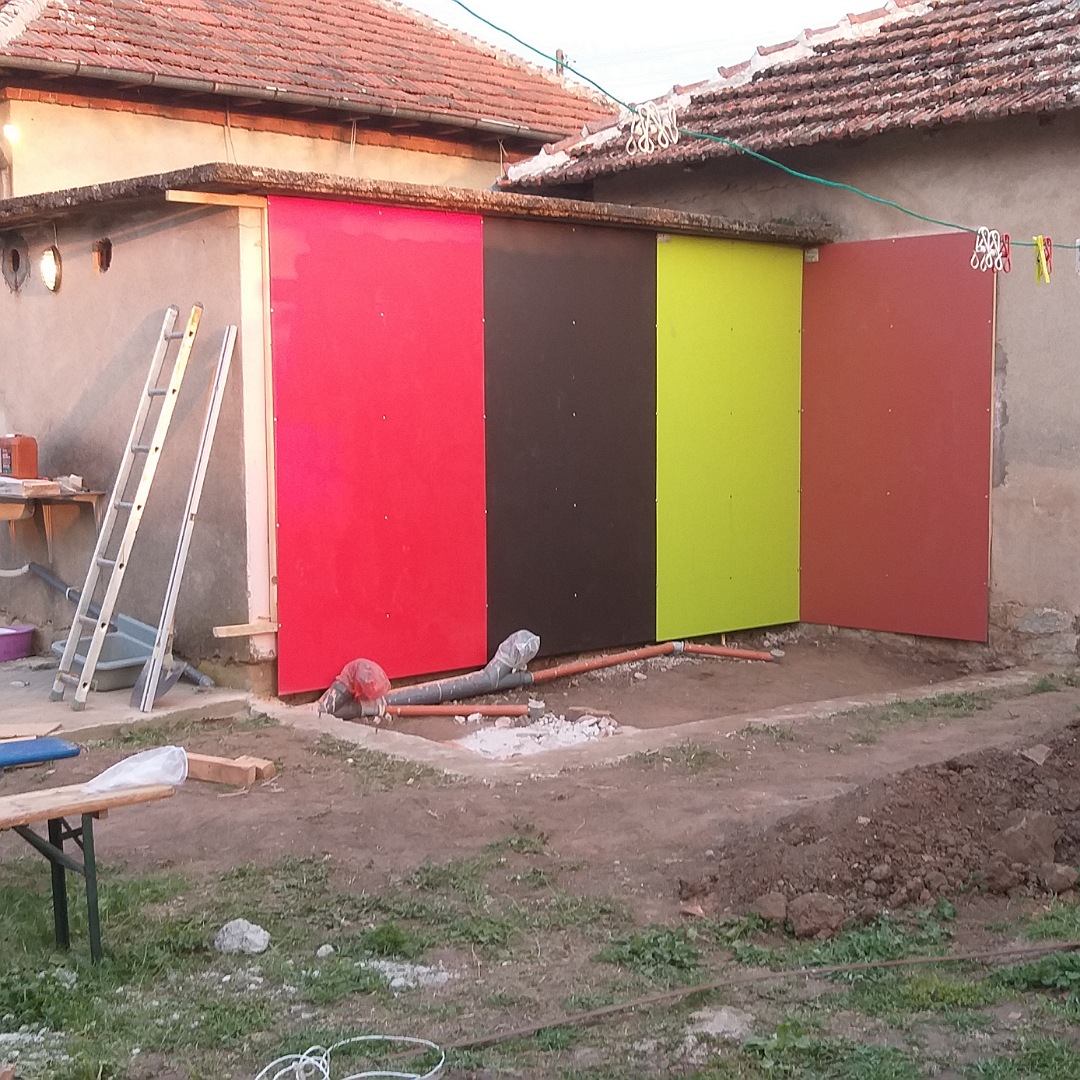 Let all things be tested, keep to what is good. 1st Thes. 5:21. Yes, that′s right; we really had to deal with many challenges, obstacles, hurdles and attacks. Did we survive everything? Well, except for some material loss .... .... Let′s put it this way: Looking back, all the extremely successful, enjoyable, heart-touching and therefore motivating memories remain. And that′s exactly what we want to tell you here. Although we have geared ourselves up for a large number of volunteers and in the end fewer then actually came, we have achieved a lot. Once again, one of the biggest challenges was that we had to make a structural decision without really having the technical background. But unless we could have used material and time much better, the whole thing takes shape. The extremely urgently needed outdoor toilets and showers, which we build with donated laminate panels, are slowly taking over the more beautiful shape (see the pictures, but quite colorful). We now need additional such plates and fittings, connectors and hinges, then that′s a great thing. Both practical and pleasing to the eye. The wooden floor in the bulk warehouse (about 60m2) has received a cleaning and a 1st coat of paint. But now we have to make the finish with a special lacquer (floor / parquet lacquer). The wooden facades of the extension of the old house and the multi-purpose building (former stable) have received an impregnating and pest-repellent treatment and thank it with a fresh, radiant appearance. Well, the calculated amount of the good remedy then only served up to half. Our game house: Finally, Alex and his friends were able to finish the house. Now it presents itself wonderfully and we all have pretty much to keep the imagination in the reins. If we manage to enjoy a fondue on a winter evening ??? It would be something. Sponsors for the right cheese are wanted. Best delivered personally, I cook it, and then we enjoy it together ... ;-) Serious offers, anytime! Then we planted, mowed, cut, played with the children of the village, tidied up, helped neighbors, hammered, screwed, sweated, prayed for the sick, slept, laid and connected cables, washed away seemingly endless mountains of dishes, cried and laughed. In other words, the week did not go beyond what had been planned. Houses and gardens should not fulfill an end in themselves but with life. In our case, the whole thing is more like a living hive. God willing, right? It′s a pity about all the "places of worship" that fill themselves with a touch of life once or twice a week and then put on the dust the rest of the time. Well, well, another topic. And then came back the well-known painful part. After our little and big friends got used to our present and opened up, we have to say goodbye again. We are not sure if you can empathize with this situation. Our wish is and remains that we can spend at least more and more time here. A balancing act? Yes, certainly. Treatable? Open to a solution. At this point, we would like to sincerely thank all participants from near and far. Turbjörn arrived in Sweden for a few days to dedicate his golden hands to the electrical installation. We are already looking forward to the next, shared adventure. Do you feel addressed? We′re pleased. Just get in touch with us.
---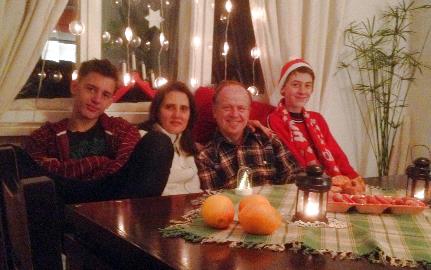 We are looking forward to reactions or inquiries.

If you would like to support us with work in any way, be it on-site construction, camp times, house-sitting or material or financial, please contact us.

Many Thanks.